Hackensack University Medical Center
Hackensack, New Jersey
The Research Building connected to the hospital is being repurposed to provide additional outpatient and surgery services. AHU-2 currently feeds the 2nd and 3rd floors of the building with variable air volume terminal reheat boxes. AHU-2 operates as a constant volume unit as it does not have a VFD or inlet guide vanes.
The Problem:
No Redundancy
Constant volume fans, meaning high energy cost. No way to turn down the speed. No redundancy.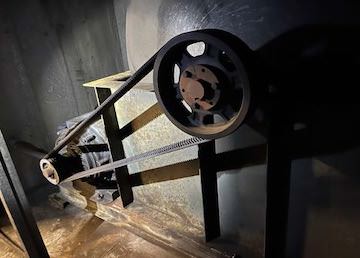 Equipment Being Replaced:
Belt-driven centrifugal fans, both supply and return.
The Solution:
IntelliCUBE with PMEC Motors
A Mainstream IntelliCUBE system with PMEC motors was installed in a weekend. This measure would install a variable frequency drive and new fan wall array in the air handler's supply and return fan sections. The fan wall array will install multiple units allowing for greater turn down and redundancy in the system.
The new fan array provided variable speed and direct drive for improved energy efficiency.
Mainstream provided this building with: