QIAGEN Sciences
Germantown, Maryland
QIAGEN Sciences is a globally distributed laboratory equipment supplier with North American manufacturing, research, and development facilities located in Germantown, Maryland.
The Problem:
Failed Fan
The wheel on the air handler fan blew apart and shredded the fan guards. Delaying repair was not an option as this AHU provided air to a critical 1st floor manufacturing line for a lab.
Equipment Being Replaced:
A single non-functioning belt-drive plenum fan.
The Solution:
Custom Fan Array
The existing non-operational fan was removed. A Mainstream IntelliCUBE XL system was custom designed for this air handler and then installed by Heffron Company with ease, all in under 2 weeks. Mainstream's IntelliCUBE XL fan array system now provides peace of mind, and due to the built-in fan redundancy, QIAGEN Sciences can be sure they won't be left with a non-functioning air handler in the future.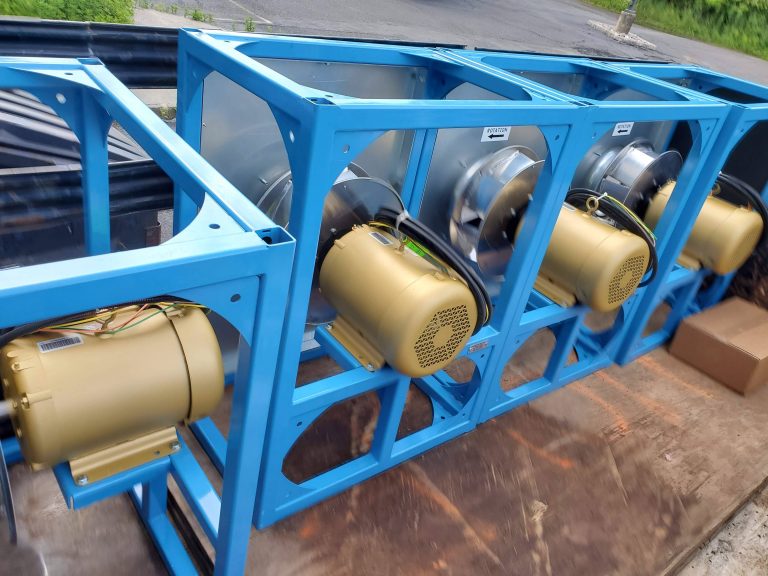 Mainstream provided this building with:
"Working with Heffron Company at QIAGEN Sciences was a great opportunity for the core benefits of the IntelliCUBE system to shine and for our team to show off what we're capable of. This fan array system was constructed and delivered in less than 2 weeks for an emergency replacement situation, and now provides QIAGEN Science with real peace of mind due to the N+1 redundancy design."

Ron MacPherson

Mid-Atlantic Account Manager, Mainstream