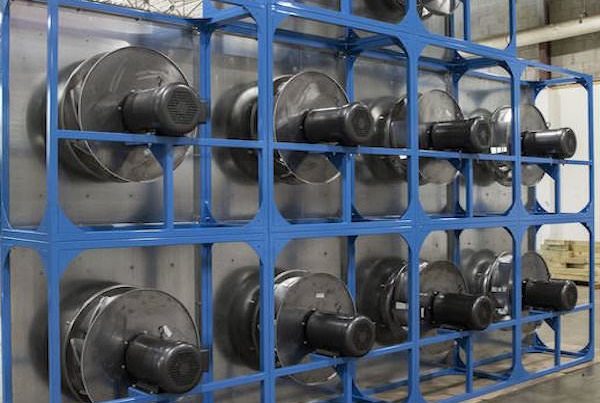 Our plenum and axial fans are designed with superior engineering to meet diverse application needs, covering both commercial and industrial systems. Our plenum fans come with either aluminum or composite airflow blades and are equipped with backward incline impellers. The innovative design enables pressurization of the surrounding air plenum, offering the flexibility to attach discharge ductwork in any direction and saving precious space within the unit.
Motor options are extensive, ranging from traditional AC induction motors to the more energy-efficient PMEC motors of all sizes, ensuring a fit for various requirements and budget constraints.
Our plenum fans excel as standalone units but can also be part of a more extensive fan array. They are highly versatile, suitable for both field and factory-fabricated air handling units (AHUs), and offer a solid option for retrofitting existing AHUs.
Similarly, our axial fans are also top-tier, perfect for different airflow needs, especially in industrial settings. Whether you opt for AC motors for reliability or PMEC motors for efficiency, Mainstream's fans are geared to provide both high performance and energy-saving benefits.
The Cube Direct Drive Plenum Fan design offers powder-coated, welded steel frames for heavy-duty commercial and industrial applications. The cube design is made to be stacked in arrays of any size and arrangement.
Options include acoustic insulation, steel enclosure panels, and protective mesh grills.
1,000 CFM to 15,000 CFM per fan

Static pressure up to 13.5 inches w.g.

Max motor size: 25 HP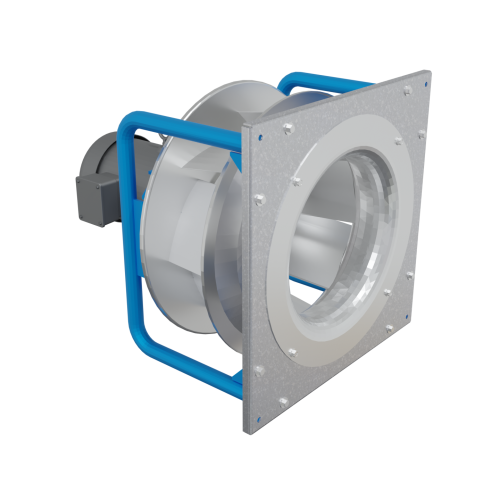 The Universal Direct Drive Plenum Fan is made using solid galvanized steel tubing with bolted construction and is an ideal cost-effective solution for medium and light-duty applications. Useful in both horizontal and vertical airflows, both upflow and downflow.
1,000 CFM to 9,000 CFM per fan

Static pressure up to 12 inches w.g.

Max motor size: 7.5 HP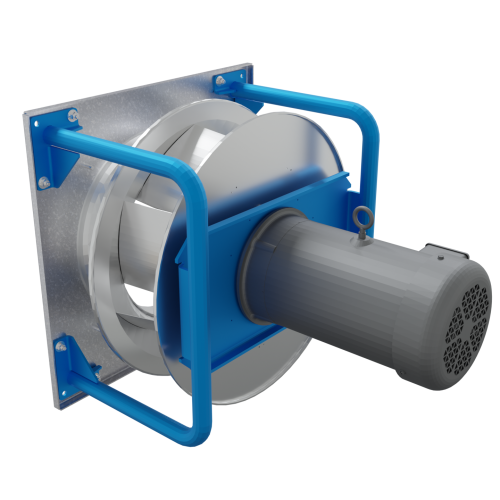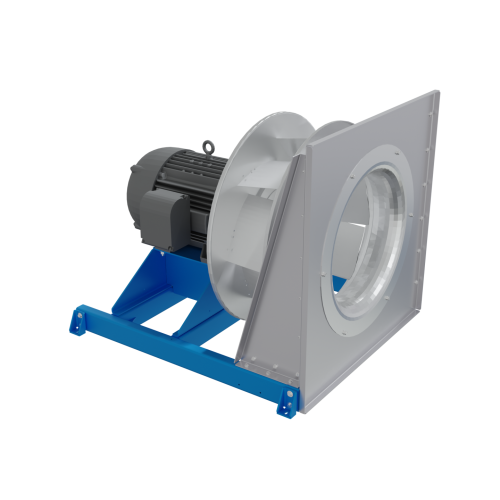 The Base Direct Drive Plenum Fan features a galvanized steel and welded construction base.
1,000 CFM to 30,000 CFM per fan

Static pressure up to 14 inches w.g.

Max motor size: 50 HP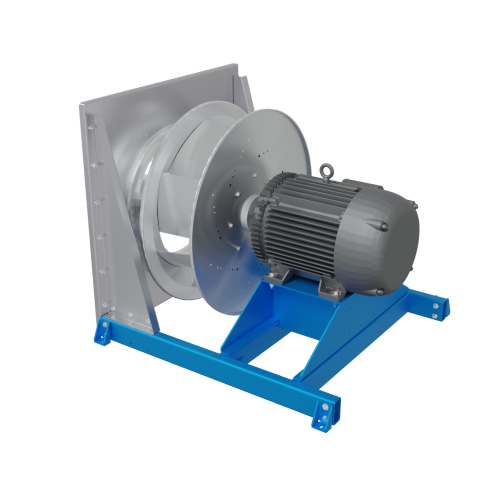 The Base Direct Drive Plenum Lightweight Fan features a galvanized steel and bolted construction base.
10,000 CFM per fan

Static pressure up to 10 inches w.g.

Max motor size: 7.5 HP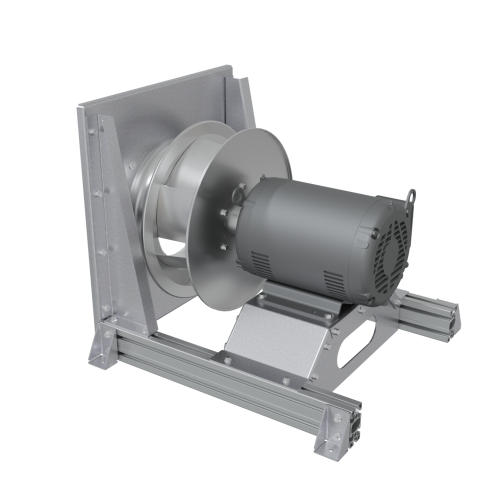 The Future of EC Fans is Now
PMEC motors offer comparable or even better efficiency than traditional EC motors, and they come with distinct advantages, useful in both HVAC and industrial settings.
What sets them apart?
First, PMEC motors are free from rare earth materials, which is a big deal given the current supply chain issues affecting many industries. While some EC motors have delays stretching up to two years, PMEC motors are readily available.
Consider PMEC motors the next step in high-efficiency fan technology. They might resemble AC induction motors, but they're different in crucial ways. PMEC motors use state-of-the-art tech to meet or surpass airflow requirements and are more energy-efficient than both belt-driven AC fans and direct-drive EC motor fans.
With PMEC motors, expect a 15-20% efficiency gain at partial loads and a 5-10% improvement even at full load compared to AC induction motors.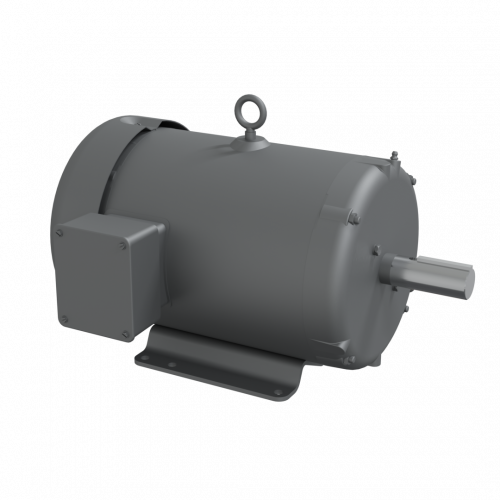 Why should you care?
Simple: energy and cost savings. Investing in PMEC fan systems provides a return on investment in less than five years through energy savings alone. In an era of rising costs, Mainstream Fluid & Air aims to give you an edge. We're leaders in supplying EC and PMEC fan arrays, specializing in retrofitting existing AHUs with modular fan arrays. We also craft AHU fan sections in-house for customized solutions.
Long gone are the days of fan failure. The big, old, loud fans of the past can't come close to matching the benefits of EC and PMEC technology.
Easy quotes and customer support
Direct drive plenum fans require no maintenance
Building Managers and Owners:
Cost savings and protection against fan failure
Have more questions about our centrifugal fans?
Reach out to the experts at Mainstream today.
Contact Us