All Mainstream plenum fans feature an aluminum or composite airflow blade and backward incline impellers. The plenum design pressurizes the surrounding air plenum, allowing discharge ductwork to be attached from any direction, and creating significant space savings within the unit. With a range of motors available, including AC induction motors and PMEC motors, a variety of different needs and price points can be met.
Plenum fans are an outstanding choice as standalone units or as a part of an array. A great option for installation in both field and factory-fabricated AHUs, as well as retrofitting existing AHUs.
Chat with an Expert
The ECP Motorized Impeller is the most simplified fan design offered, allowing end-users to develop their own custom mounting solutions.
1,000 CFM to 15,000 CFM per fan

Static pressure up to 10 inches w.g.

Max motor size: 10 HP
The Cube Direct Drive Plenum Fan design offers powder-coated, welded steel frames for heavy-duty commercial and industrial applications. The cube design is made to be stacked in arrays of any size and arrangement.
Options include acoustic insulation, steel enclosure panels, and protective mesh grills.
1,000 CFM to 15,000 CFM per fan

Static pressure up to 12 inches w.g.

Max motor size: 20 HP
The Universal Direct Drive Plenum Fan is made using a solid galvanized steel, bolted construction and is an ideal cost-effective solution for medium and light-duty applications. Useful in both horizontal and vertical airflows, both upflow and downflow.
1,000 CFM to 10,000 CFM per fan

Static pressure up to 10 inches w.g.

Max motor size: 7.5 HP
The Base Direct Drive Plenum Fan features a galvanized steel, bolted construction.
1,000 CFM to 20,000 CFM per fan

Static pressure up to 13 inches w.g.

Max motor size: 25 HP
The Future of EC Fans is Now
Permanent Magnet Synchronous Reluctance (PMEC) motors provide equal – if not BETTER – efficiency than traditional EC motors.
So what are the differences between them?
PMEC motors do not contain rare earth materials
The delayed supply chain has caused issues in all industries. Parts have been hard to get – particularly that of rare earth materials.
Some EC motors are experiencing delays of up to 2 years… but PMEC motors are available today!
PMEC motors are the next generation of super high-efficiency EC fans and fan arrays
PMEC motors may look like AC induction motors, but there are some major differences. For one, PMEC motors use advanced technologies to meet or exceed CFM requirements. They also operate on less electricity than belt-driven AC fans and direct drive EC motor fans.
PMEC motors can deliver a 15-20% improvement in efficiency at partial load. Even at full load, PMEC motors deliver a 5-10% improvement compared to AC induction motors.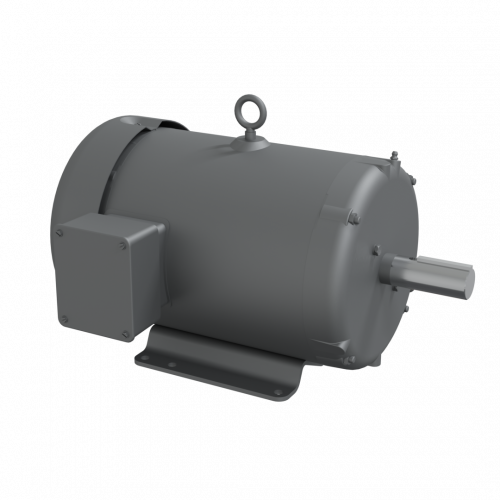 Why This Matters
Energy and cost savings.
You can pay back PMEC fan systems in less than 5 years through energy savings alone. In a world where costs keep going up, you need all the breaks you can get. That's why we engineer efficient equipment that lasts.
Mainstream is a world leader in the delivery of EC and PMEc fan arrays we specialize in the retrofit of pre-existing AHUs with modular fan arrays. We'll also build fan arrays containing AHU fan sections in-house.
Long gone are the days of fan failure. The big, old, loud fans of the past can't come close to matching the benefits of EC and PMEC technology.
Easy quotes and customer support
Direct drive plenum fans require no maintenance
Building Managers and Owners:
Cost savings and protection against fan failure