The best solution for smaller applications and spaces with limited access.
MAX CFM: 100,000 CFM
MAX STATIC PRESSURE: 8″
MAX MOTOR SIZE: 7.5 HP
Get a Quote Fast
Mainstream's IntelliWALL features a distinct bulkhead design. This is a great solution for retrofitting smaller air handling units. The array is supplied with galvanized steel panels that bolt together to form the bulkhead, and the fans ship loose to be bolted on the bulkhead in the field.
The array ships factory-tested with a power distribution panel for single-point power and control.

Types of IntelliCUBE Fan Arrays:
Great for:
Large, high static pressure applications

Where the larger fans are the most efficient selection

Great for:
Smaller applications (1 – 3 fans)

Where access is extremely limited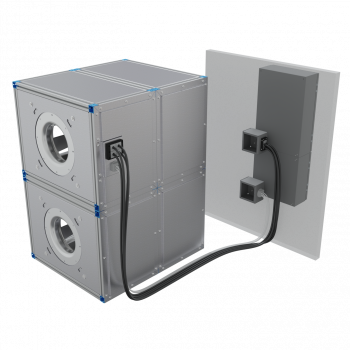 Great for:
Applications where open plenum fans will not work

Applications where keeping the fan section under negative pressure is important
See IntelliWALL in Action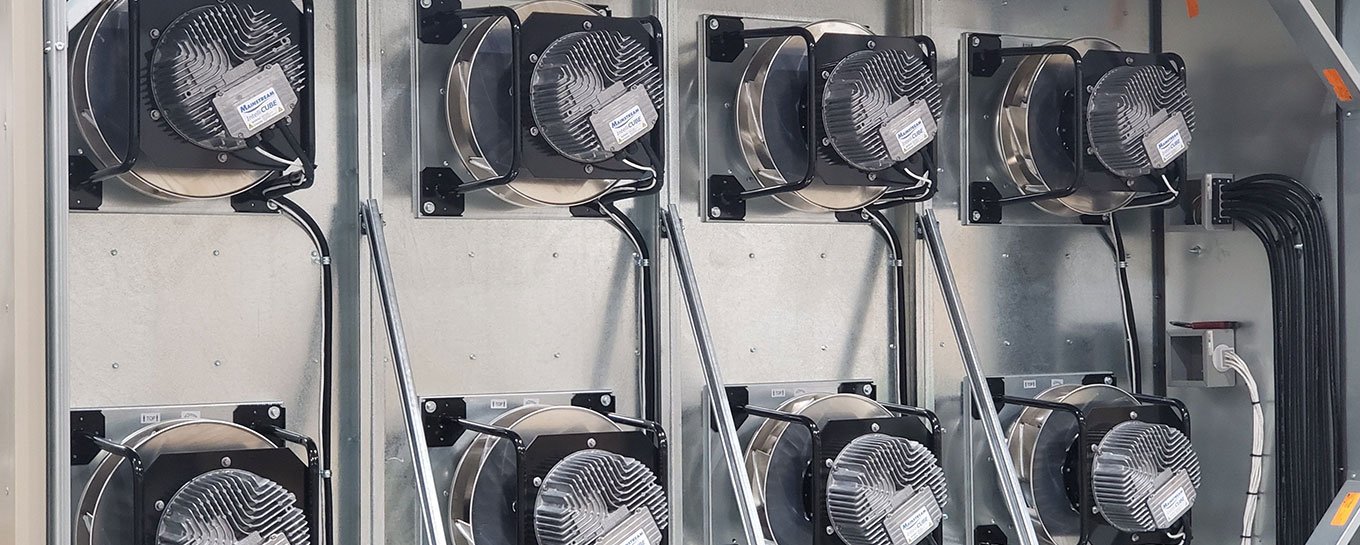 New York's North Shore University Hospital needed to increase the airflow from an essential but underperforming air handler. With the help of this fan wall, they were able to increase airflow to 25,000 CFM with almost no interruption for installation.
Their modernized fan system is now quieter, more energy-efficient, and maintenance-free.