An energy-efficient EC fan system that ensures continuous airflow for critical applications.
REDUCE RISK. CUT COSTS. SAVE TIME.
SIMPLE SOLUTIONS STACKED.
Get a Quote Fast

IntelliCUBE Fan Arrays are highly energy-efficient modular fan systems mounted in stackable cubes. With built-in N+1 redundancy, installing IntelliCUBE fans in your air handlers ensures uninterrupted airflow for critical applications.
Ideal for retrofit applications, and when access is difficult, these EC fan systems are maintenance-free and highly energy-efficient, providing significant enough energy savings to pay for themselves in just a few years.
The array ships factory-tested with a power distribution panel for single-point power and control. EC motor technology is available for these systems.
Fast and Simple Install
IntelliCUBE fans come pre-mounted in stackable cubes, and pre-wired with whips that plug directly into the included control panel.
Built-In Redundancy
Our team can include N+1 redundancy, meaning 100% airflow can still be achieved with the loss of one fan.
Zero Maintenance
With IntelliCUBE, there are no belts, pulleys, or bearings to lubricate. Maintenance consists of making sure the fans are spinning.
Highly Efficient
Unlimited turndown helps cut costs when demand is low, and no VFD means further savings.
Quiet Operation
German engineering has resulted in an inherently quiet design, great for sound-sensitive environments.
Short Lead Times
The standard is 3-4 weeks, but we can deliver in under two weeks on expedited jobs.
Expedited delivery
in as few as
2 weeks.
Quotes with
submittal information
in 24 hours.
EC Motor and impeller
sizes for every application.
Perfect for retrofits.
Matching
control panel
included.
No belts,
pulleys, or bearings
to maintain.
Payback your investment
fast by saving BIG
on energy costs.
Industry leading
parts and labor
warranty.
Unparalleled
customer service
and technical support.
Modular, plug-and-play
design built for easy
installation in tight spaces.
See IntelliCUBE in Action
A large commercial real estate facility needed to replace their failing fans. The IntelliCUBE fan system provided sixteen 7.5 horsepower ECM fans for each air handling unit.
The fan system provided a dramatic improvement in efficiency, and paid for itself in less than two years.
Looking for a replacement fan for a Rosenberg GMBH fan grid, a ZA ECblue motor, or ebm-pabst fans?
With our IntelliCUBE fan system, we are making industry-leading technology available to those responsible for keeping clients comfortable.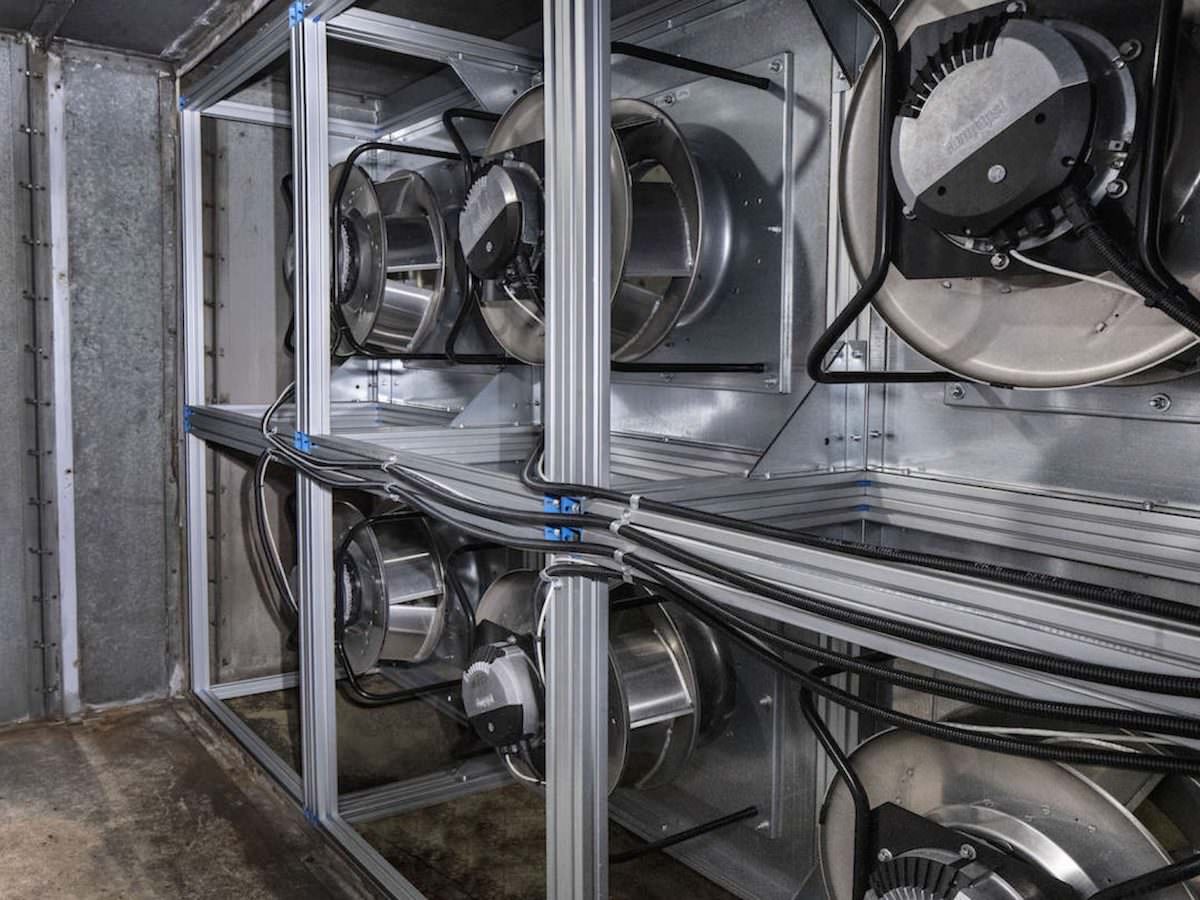 "Mainstream equipment is built to a very high standard while being competitive in pricing. Staff have been responsive and helpful in making equipment selections and offering solutions to difficult projects."

Assistant Director of Facilities

Cold Spring Harbor Laboratories
"If you utilize them, you won't be disappointed, great communication, good customer service, very good product."

HVAC Systems Supervisor

Lackland Air Force Base
"It's been a long time since I've experienced service like the entire Mainstream team provided on this order."

General Manager

Trotter and Morton
"Got it on time! Build with obvious quality! Shipped in perfect condition! We're not used to this but we could get to liking it!"

Bailey Refrigeration and Air Conditioning