IntelliCUBE DW FAN ARRAYS
The best solution for applications requiring fan sections under negative pressure.
MAX CFM: 40,000 CFM
MAX STATIC PRESSURE: 12″
MAX MOTOR SIZE: 15 HP
Get a Quote Fast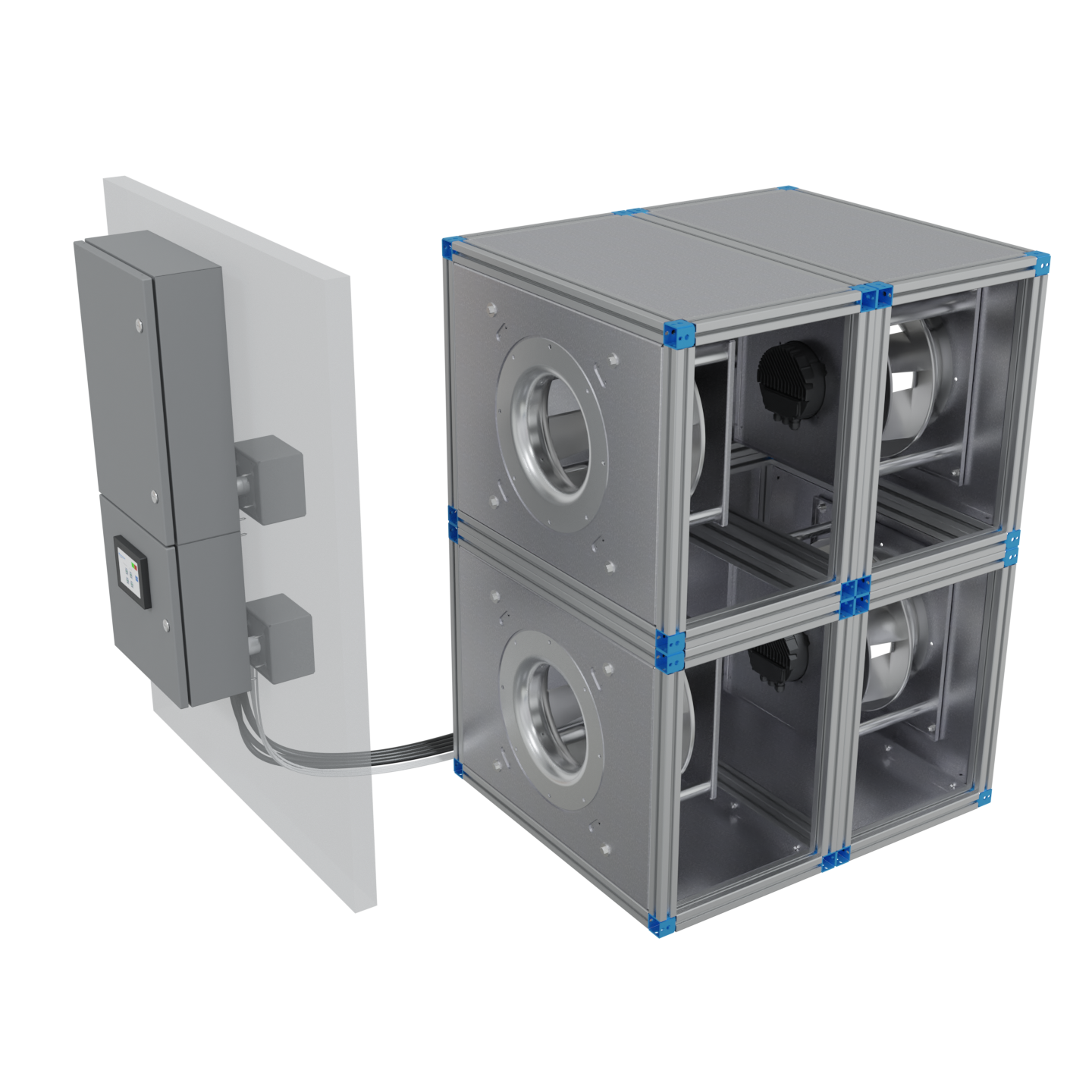 IntelliCUBE DW is Mainstream's double-width, double-inlet fan array (DWDI). This is a great option for replacing DWDI housed fans. The cubes are enclosed and secured back-to-back, and there is an open side that can connect to the existing supply duct discharge.
IntelliCUBE DW is great for applications where open plenum fans will not work. For instance, if a housed fan is too close against a coil, adding a plenum fan would be unacceptably close. The DWDI design keeps the inlets of the fans perpendicular to the airflow.
The array ships factory-tested with a power distribution panel for single-point power and control.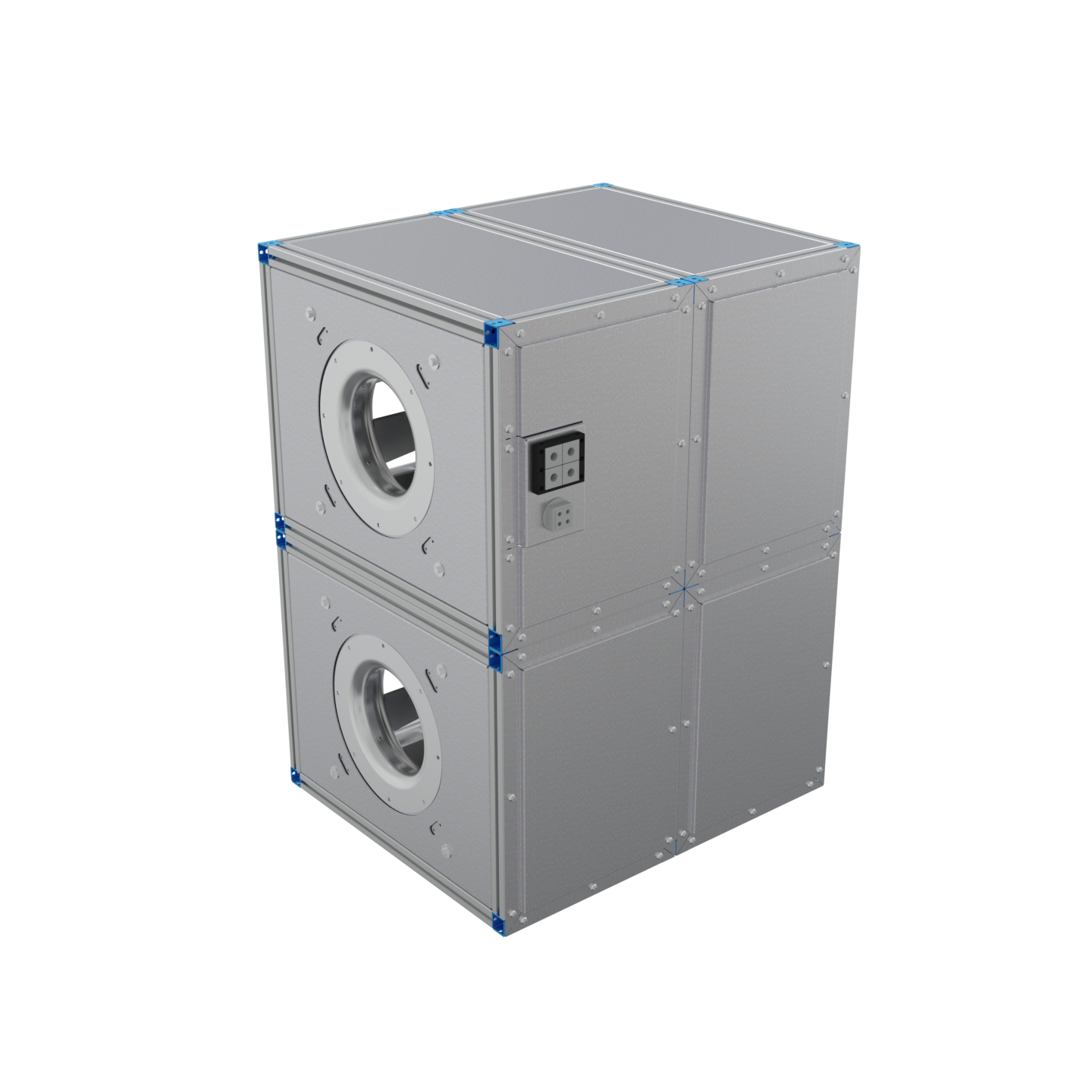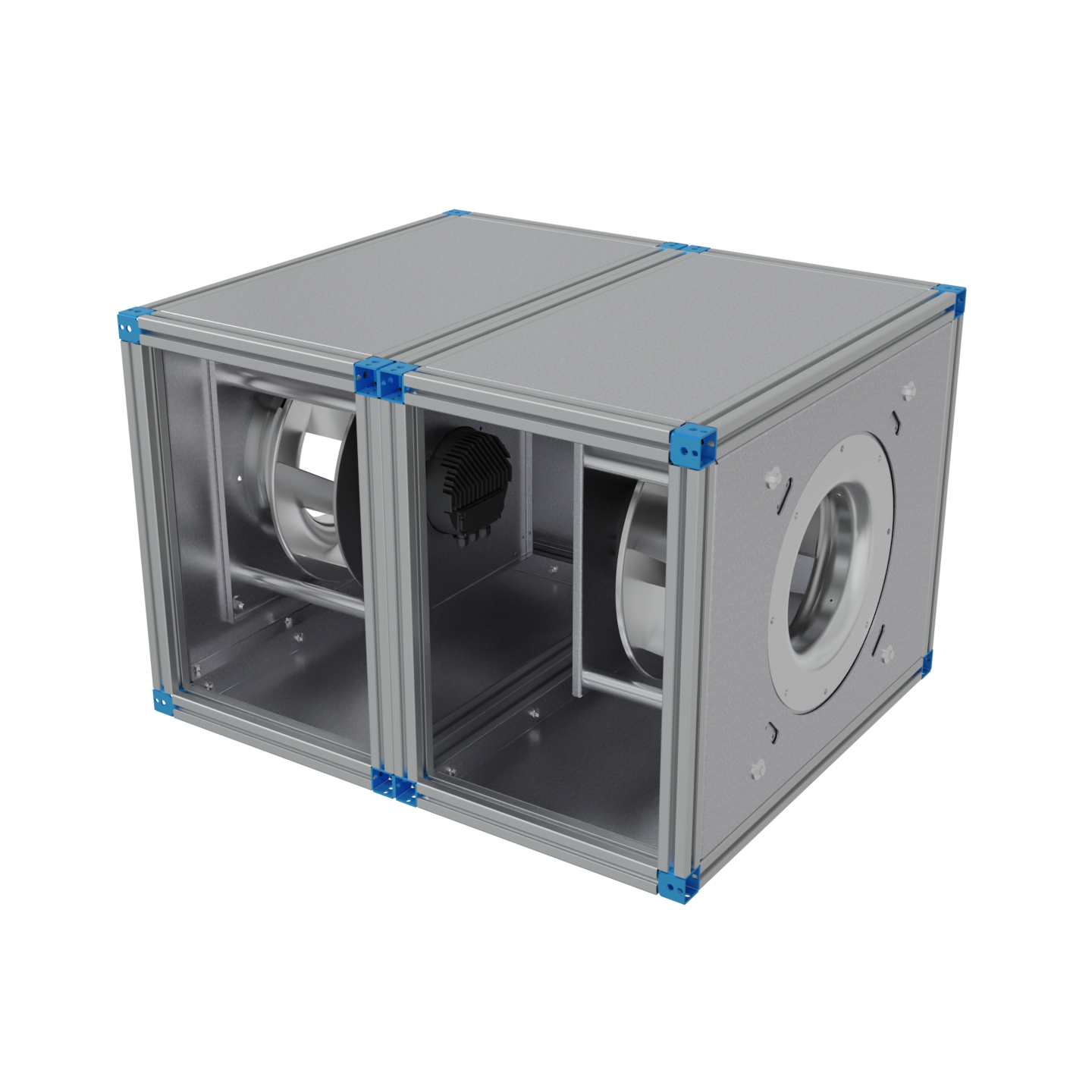 Types of IntelliCUBE Fan Arrays:
Great for:
Large, high static pressure applications

Where larger fans are the most efficient selection

Great for:
Smaller applications (1 – 3 fans)

Where access is extremely limited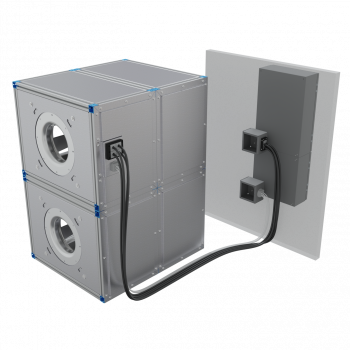 Great for:
Applications where open plenum fans will not work

Applications where keeping the fan section under negative pressure is important
Fast and Simple Install

Built-In Redundancy

Zero Maintenance

Highly Efficient
Highly Customizable

Noise and Vibration Reduction

Quick Payback

Expedited Delivery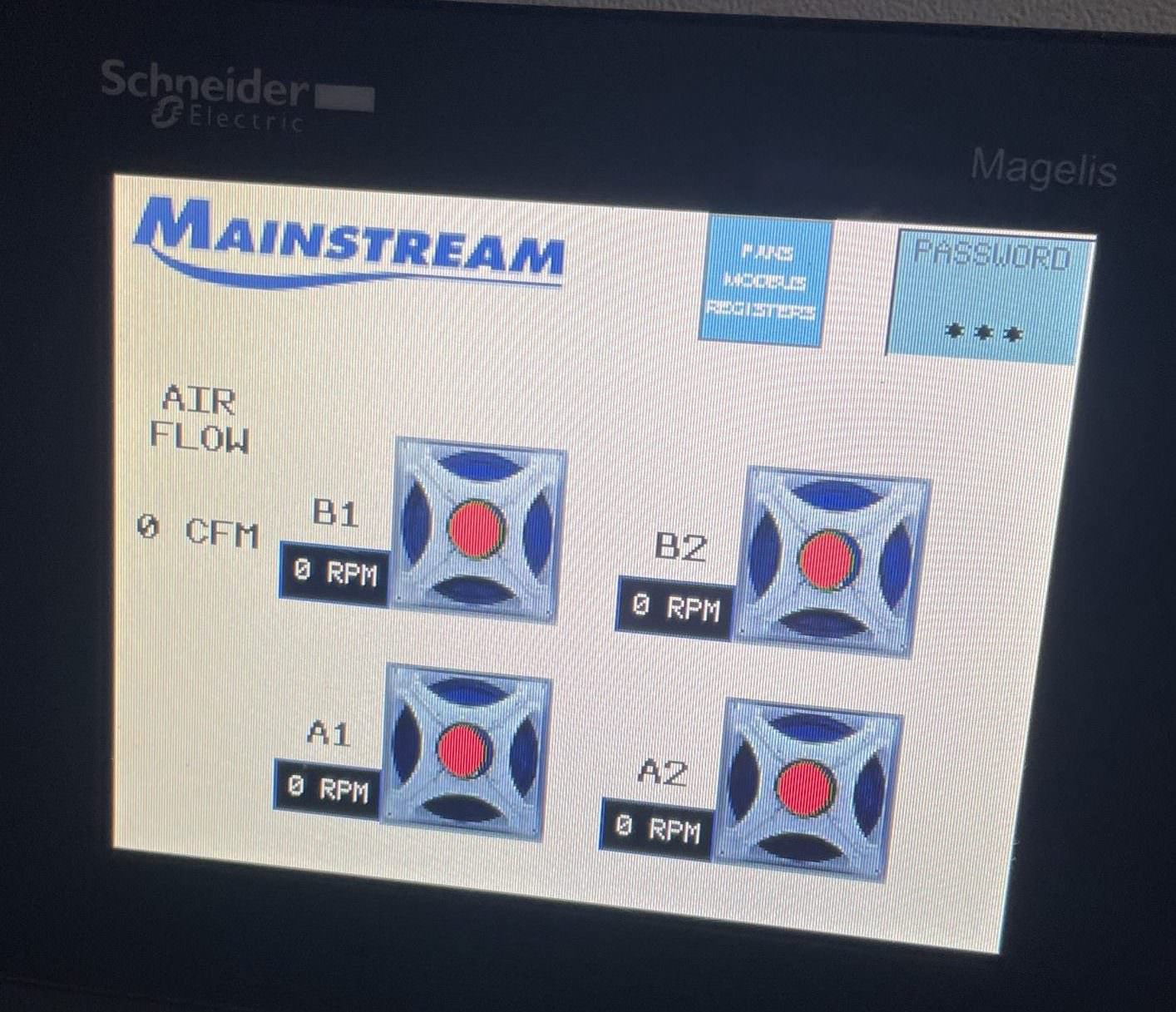 See IntelliCUBE DW in Action
Atlanta's Spelman College badly needed a fan replacement, but tight space and limited access made it difficult. The IntelliCUBE DW was the perfect solution to the access challenges.
Their new fan system was a simple installation completed in two days.