As an industry leader in advanced fan array solutions, Mainstream consistently incorporates the latest technological advancements to enhance our product offerings. Our talented team of engineers diligently developed a comprehensive single-point power & control panel with features for superior control and reliability. Prior to shipment, we ensure each panel undergoes rigorous testing, exemplifying our commitment to quality.
We take pride in our recent introduction of the HMI/PLC Program 5.0. This development marks a significant step forward in terms of efficiency, adaptability, and performance in our fan array controllers. In this blog post, we will discuss the crucial attributes of this innovative program while also providing a sneak peek into our future developments, specifically our upcoming HMI/PLC Program 6.0.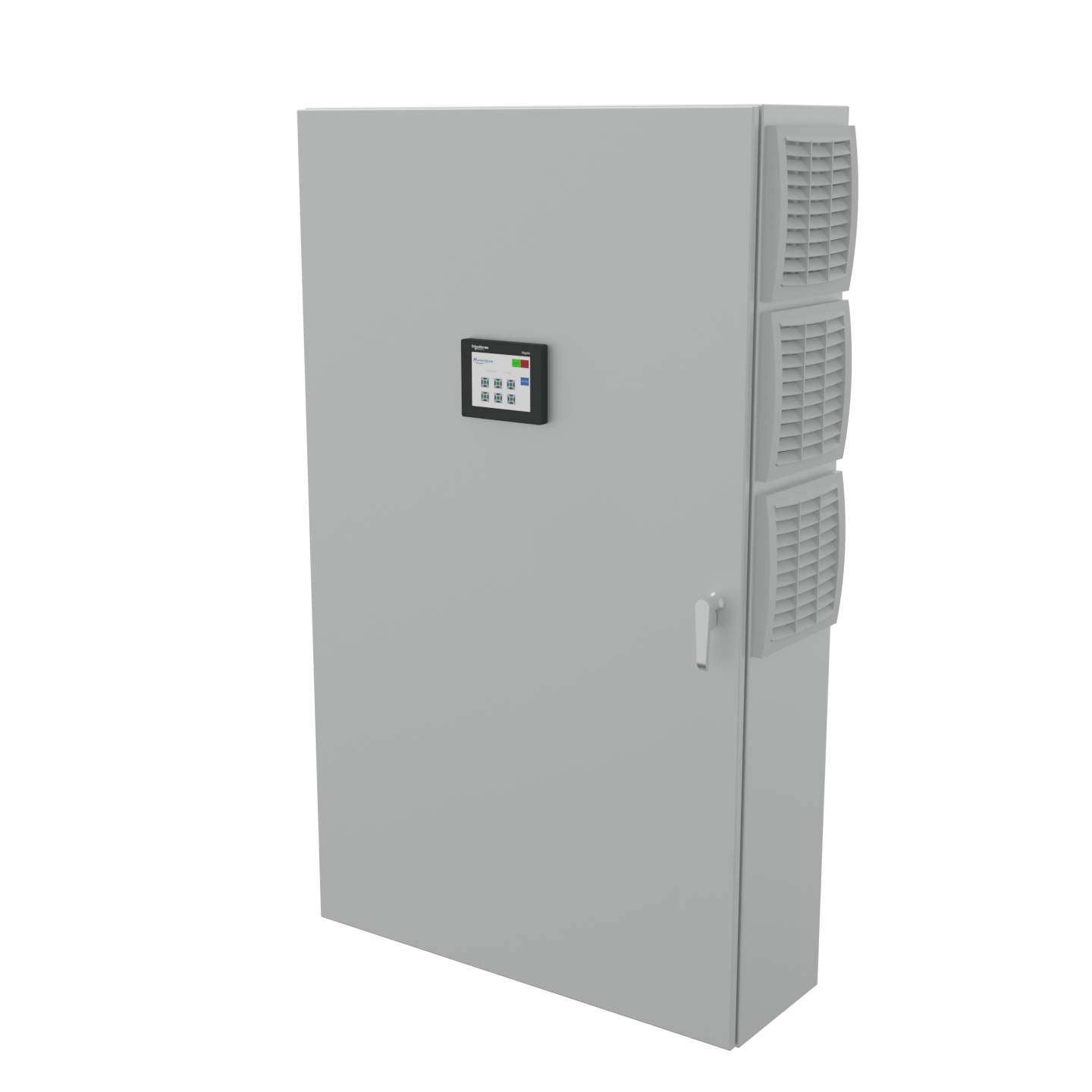 HMI/PLC Program 5.0: Ushering in an Era of Greater Efficiency and Flexibility
HMI/PLC Program 5.0 incorporates a suite of features enhancing its efficiency, flexibility, adaptability, and advanced monitoring capabilities:
Versatility: The ability to support a broad range of applications allows unmatched flexibility.
Seamless Network Integration: Smooth network integration and adaptable communication settings are now possible.
Real-Time Monitoring: Enhanced system analysis is achievable through real-time monitoring of system parameters.
Efficient Troubleshooting: Detailed fault code information contributes to speedy troubleshooting and maintenance.
Comprehensive Alarm Log: Improved maintenance and support are made possible through a thorough alarm log.
Optimized System Management: Superior system management is facilitated by access to crucial motor data.
Enhanced Equipment Longevity: Refined cabinet temperature management ensures equipment longevity.
Secure Access: A secure system access is guaranteed through password protection with multiple user levels and changeable passwords.
Looking Ahead: HMI/PLC Program 6.0 and the Future of Fan Array Control
Our commitment to innovation remains steadfast. We're eagerly anticipating the next phase of our product development – the HMI/PLC Program 6.0. While the official release date is still under wraps, this program promises to introduce several advanced features, including:
Improved Network Communication: To allow more efficient fan operation.
Flexible Fan Control: Enabling users to manage their system requirements effectively.
Remote Monitoring: Facilitating efficient service calls, maintenance, and support.
This glimpse into HMI/PLC Program 6.0 barely scratches the surface. We are actively developing other exciting features and encourage you to stay tuned for future updates.
At Mainstream, we remain committed to delivering advanced fan array solutions that exceed industry expectations. With the launch of HMI/PLC Program 5.0, we have reaffirmed our dedication to providing potent, adaptable, and user-friendly fan controllers. Our additional offerings, such as a touchscreen display, network integration, airflow monitoring, and outdoor enclosure, further demonstrate our commitment to versatility and customer-centric design. As we anticipate the advancements HMI/PLC Program 6.0 will bring, we continue to prioritize offering our valued customers the most sophisticated solutions.